Garden Tour Dates:
Sunday, June 11 Noon - 4:00 p.m. Garden Tours
Monday, June 12 10:00 a.m. - 4:00 p.m. Garden Tours
Also, Monday In the Silver Education Center at the Bartlett:
Boutique 11:00 a.m. - 3:00 p.m.
Picnic Luncheon 11:30 a.m. - 2:30 p.m.
Garden Tour and luncheon tickets may be purchased separately.
Online ticket sales ended on Saturday, 6/10 at 5:00 p.m. Tickets will still be available for purchase on Sunday and Monday. See details below.
Ticket & Information Pick-up
Your tickets may be purchased/picked up at the Bartlett:
Sunday, 6/11 10:00 a.m. - 4:00 p.m.
Monday, 6/12 9:00 a.m. - 1:00 p.m.
No need to park your car!
Drive into the Bartlett, left at the fork, drive ahead
and a Garden Tour organizer will meet you at your car.
You will receive a program journal and a map.
The program journal will be your entry to each of
the 6 amazing private gardens on the tour.
Important Details to Consider
Garden Locations: 3 in Stamford, 1 in New Canaan, 2 in Chappaqua. Please note that one of the Chappaqua gardens is available for touring only on Monday. Also, allow extra time for parking. Van transportation will be provided from a nearby parking lot to this garden.
Please contact Andrea Chusid at achusid@bartlettarboretum.org. with questions.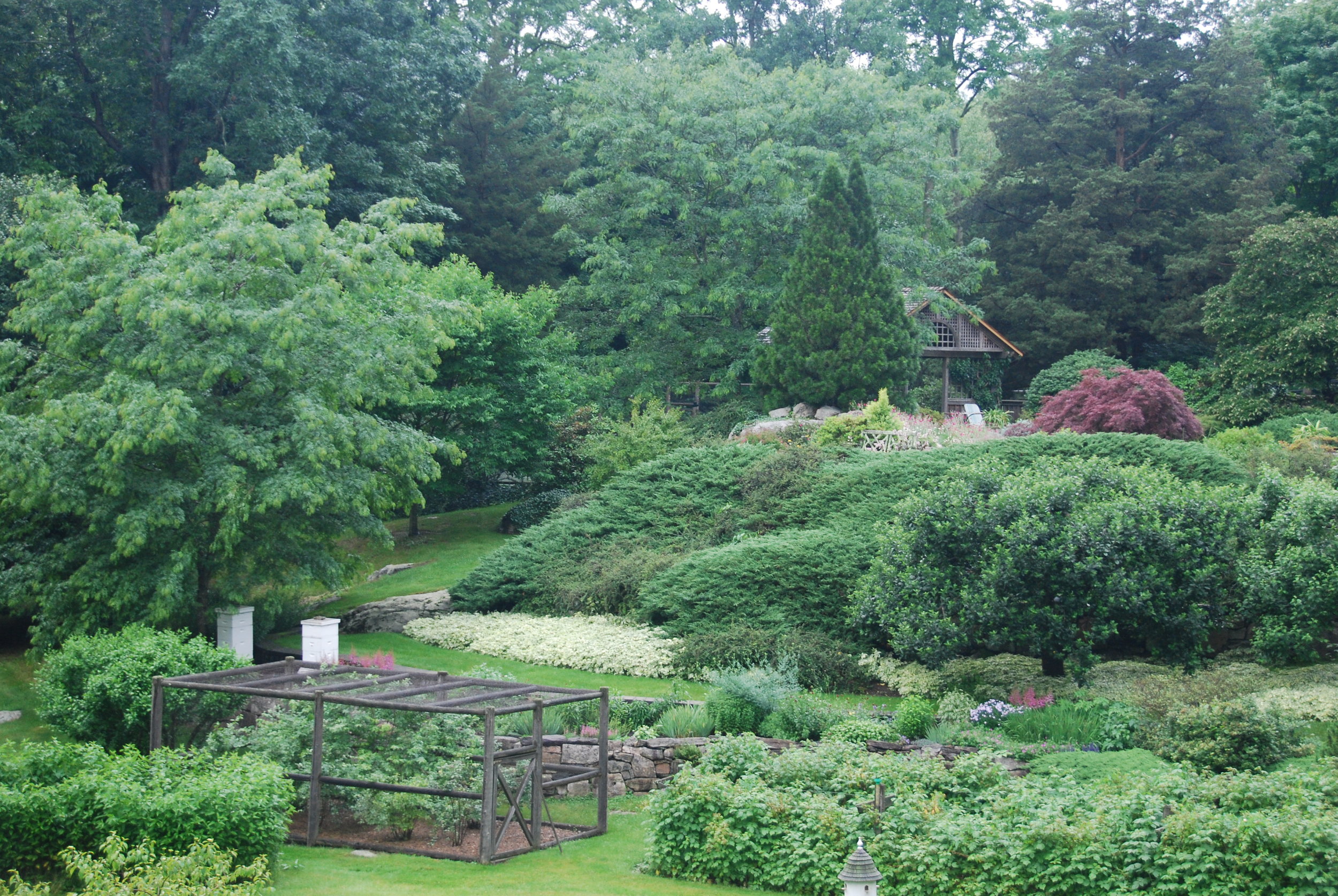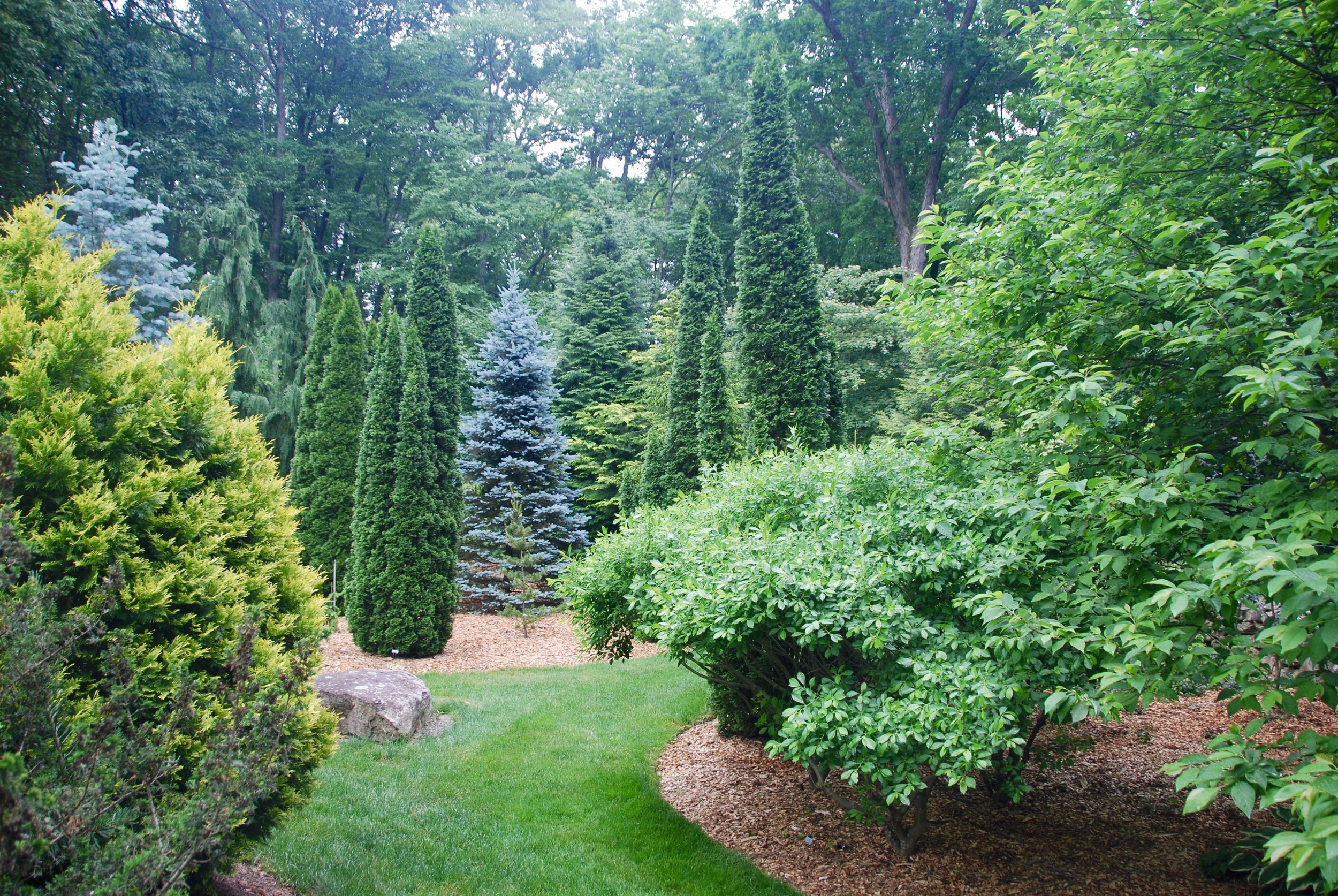 6 Exquisite Gardens to Visit!

The Bartlett Arboretum & Gardens is a unique 93 acre natural preserve that is open to all visitors free of charge. Given its easily accessible location in Stamford, CT, it is part of a regional community that includes not only Fairfield County and other parts of Connecticut but Westchester and the Hudson Valley as well.

This year's Garden Tour is about experiencing the amazing variety of gardens in our broader community. The expanded range of venues includes three in Stamford, one in New Canaan and two in Chappaqua, as well as the Bartlett Arboretum home grounds. Each venue offers something unique and different -- small, mid-size or large, there are things to catch every person's eye or fancy and provide gardeners of all skill levels with ideas that they can embrace and use.

These gardens provide very different views of how each owner may envision what becomes an important part of their personal space, whether it be a calm spa-like oasis reminiscent of the Italian countryside or a unique, whimsical set of garden vignettes accessed via series of intricately winding pathways. There are large properties that include meditation gardens, dwarf conifers, vegetable gardens and beautiful Connecticut woodlands; and ponds and streams that reflect areas that are both wild and cultivated.

A lovely English style home has extensive peony gardens, wildflower meadows and greenhouses with a collection of orchids and other subtropical and tropical plants. Elsewhere a garden lover can take time to wander through tall trees and plentiful gardens with masses of flowering shrubs. The Bartlett Arboretum & Garden itself highlights the best of what Connecticut's native landscape has to offer.

The 2017 tour has something that is sure to delight and inspire everyone who joins us. We look forward to welcoming you on June 11 and 12.